2016 SAFE Golf Tournament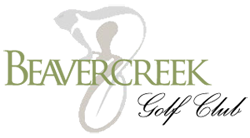 Date: Sunday, October 30th, 2016
Registration/Sign-in: 7:45-8:30 AM
Location: Beavercreek Golf Club – Beavercreek, Ohio
2800 New Germany Trebein Rd, Beavercreek, OH 45532
(937) 320-0742
COURSE INFORMATION: Beavercreek Golf Club is Ohio's premiere public golf facility and a 4 1/2 star course listed in Golf Digest's "Places to Play." This is a top-tier public course that feels like a private country club. Guests love the natural beauty, high quality of golf and friendly staff. Conveniently located just 1.5 miles from the I-675 corridor, Beavercreek Golf Club is a true joy to play. This layout is nestled among woods and meandering streams. The setting is perfect for the challenging, yet relaxing design of this unmatched course. The end result is the most memorable round of golf in the state of Ohio.
START-TIME & DRESS CODE: We will begin play at 9:00 AM with a shotgun start. The tournament format will be a 4-person team scramble. The Beavercreek Golf Club is a soft spike golf shoe facility that requires collared shirts for men and Bermuda length shorts. Proper golf attire is required.
PAIRING REQUESTS: We will try to accommodate all pairing requests. Please specify handicaps and ensure that the people you are requesting to play with also have you on their request list. We would like to have a few more of our SAFE ladies play again this year, and golfers of all levels are welcome to come out and have fun.
GIVE-AWAYS, PRIZES, ETC: The golf committee is asking corporate members to consider providing give-a-ways in the form of golf balls, towels, tees, cash, etc. to be used as tournament prizes. Contributions will be most appreciated and appropriate credit will be given in the SAFE Symposium Program as well as posted in the exhibit area. Should you wish to make a cash contribution, please make your check payable to SAFE with Golf Tournament Contribution on the memo line, and mail to SAFE, Attention: Golf Tournament Chair. We are looking for companies to sponsor certain prizes this year. If your company would be interested in sponsoring certain prizes (1st Place, 2nd Place, Long Drive, closest to the pin, etc.), please contact Ebby Bryce for details. If you are interested in providing golf give-a-ways (tees, balls, towels, trophies, etc.) please contact Stacy Stuber in the SAFE Office at (541) 895-3012; e-mail safe@peak.org or Ebby Bryce, (757) 927-2461, e-mail ebryce@ced.us.com.
RENTAL CLUBS: Beavercreek Golf Club has a limited supply of rentals, but they will work with neighboring courses in an attempt to ensure they have enough to meet our needs. Please ensure rental clubs needed are reserved in advance through either pre-registration or Ebby Bryce. Make sure you specify right or left handed clubs. The rental fee is not included in the price below so if you reserve rental clubs you will need to show up early to pay for your rental clubs at the course club house. Cost to rent clubs this year will be $20 (plus applicable taxes). Those who ask for rental clubs on the day of the tournament may find they are not available - please do not wait!! Important reminder: Beavercreek Golf Club has a limited supply of rental clubs, therefore, if your travel arrangements allow you to bring a set of clubs…please do!
ENTRY FEE: $85.00 INCLUDES:
Included with your entry fee:
Greens fee cart, range ball, prizes, and a grilled bar (buffet) in the club house after the tournament. (And of course the great gift bags assembled with donations from our corporate sponsors!)
In addition to the entry fee; we will again be selling mulligans at the registration table for $5.00 each, a max of four mulligans per player. Please ensure you bring some extra cash to buy mulligans as these may be used to replace any shot you are not proud of, AND the additional funds will be used to improve and increase the awards and prizes.
SIGN-UP/REFUND DEADLINE: The sign-up and refund deadline is Friday, October 21st, 2016 so please sign-up early. We cannot guarantee availability or refunds after this date due to the contractual agreement with the course. Due to past financial losses caused by player/team dropouts and late or non-payment, only players who have registered and paid in full will be placed on teams and participate in the tournament.
The course reserves the right to book the remainder of the course for other players after this date.