ACR Electronics
Back to Corporate Member Listing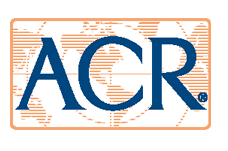 ACR Electronics
5757 Ravenswood Road
Fort Lauderdale, FL 33312
United States
Corporate Representatives:
Ron Crowder dee.robinson@acratex.com
Paul Steward paul@lifesupportintl.com
Website: www.acrelectronics.com
Business Phone: (954) 981-3333
Business Fax: (954) 983-5087
Since its founding in 1956, ACR Electronics, Inc., a Fort Lauderdale, Florida based company, has been determined to provide the best electronic life support and signaling equipment modern technology could devise. This commitment to the quality of its products catapulted the young company into the forefront of the safety and survival industry. ACR rapidly became established as a leading supplier to the search and rescue communities, both commercial and government.
or 40 years, ACR's continuing commitment to excellence and the high quality and dependability of its equipment have made the company a world leader in the dynamic field of safety and survival.
From the dazzling heights of the NASA space program to the earthly concerns of the individual boater, flier and outdoorsman, ACR products have led the way in design, development, and durability.