Chemring Energetic Devices
Back to Corporate Member Listing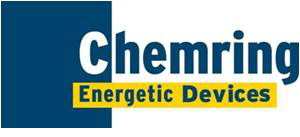 Chemring Energetic Devices
2525 Curtiss
Downers Grove, IL 60515
United States
Corporate Representatives:
John Fair jfair@ced.us.com
Ebby Bryce ebryce@ced.us.com
Website: www.scotinc.com
Business Phone: (630) 969-0620
Business Fax: (630) 969-4719
Founded in 1942, as Scot Incorporated, Chemring Energetic Devices modern ordnance facility has over 47,000 square feet under roof to support the engineering, development and production of sophisticated pyrotechnic components, testers, and mechanically activated devices.

Chemring Energetic Devices located in Downers Grove, Illinois, manufactures over 200 unique pyrotechnic and electronic devices supporting aerospace and life saving applications. Over the past 25 years, Chemring Energetic Devices has evolved significantly. The Space Shuttle program marked a major milestone providing the opportunity to contribute pyrotechnic safety devices to extend the landing gear as the Shuttle returns to Earth, and components for the manipulator arm and drogue parachute system. There is much more to the Chemring Energetic Devices saga. Check back later find the rest of the story.
Announcement
Dear SAFE Community,
It is with great excitement that we are able to announce we will host our 59th Annual Symposium, in person in Mobile, Alabama!